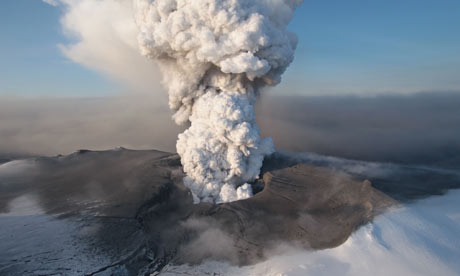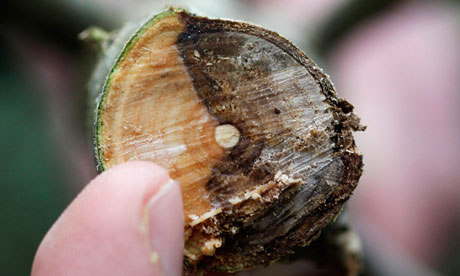 "Ashes to ashes" is how Government Chief Scientific Adviser (GCSA) John Beddington's term in office has been coined, as he started with the crisis around the volcanic eruption of ash from Iceland's Eyjafjallajökull volcano and is coming to a close with the issues around Ash die-back disease affecting ash trees.
I attended a Foundation for Science and Technology debate with Sir John Beddington, Sir Mark Walport, Rt Hon David Willetts MP and Dame Sally Davies – it was a star-studded turnout and this was reflected in the audience. The meeting felt like the unofficial handing over of GCSA from John to Mark, with sage words of advice swapped and a picture of expected things to come.
David Willetts, Minister for Science, gave a short introductory speech about the work of the GCSA and the efforts and contributions Sir John Beddington had made in his 5 year term. He then made a swift exit, leaving centre-stage to the 3 scientists.
Beddington set out what he saw as the most pressing issues for the UK in Walport's term as GCSA, but also went further and extended this to the next 20 years. His main four top National Risk Register scientific issues were: volcanoes, pandemic flu (apparently we're due one in the next 20 years), space weather, and terrorist attacks.
There was urgency in his presentation of a man whose time is limited to affect the issues, but needed to impress on the high-level audience the importance and technical limitations of what the UK needs to and can address. There was a certain note of exasperation when it came to Climate Change and the 2C targets (Copenhagen Accord) set internationally that the world is just not adequately dealing with. Space weather coincided with the Royal Academy of Engineering's report release, and John expressed sympathy for Mark, as in the event of serious space weather he may have only 40minutes to convince the government to switch off the National Grid!
Mark Walport's talk seemed to have a more political focus and there was a definite difference in style between the outgoing and the incoming GCSA's.
Dame Sally Davies was a breath of fresh air after the intensity of the previous two talks, and walked us through the Department of Health's plans, including the genome sequencing of 100,000 NHS patients to help fight against cancer (announced December).
The audience questions were poignant and high-level, and I imagine would have caused Mark and John to have flash-backs to their GCSA interviews. Had John ever been lent on by a minister to not release information to the public? What was Mark going to do about the gender imbalance in the Academic Sciences? How can the UK better influence the scientific advice given at EU level?
All questions which science policy people are grappling with too. The twitter feed from the event can be found under #fstscichallenges.